TIME TESTED Industrial auctioneers and appraisers
JOINER SALES CORP has over 44 years of experience in providing successful market leading Industrial Auctioneering and Industrial Appraisal services coast to coast in Canada.
We are a family team of knowledeable industrial auctioneers and appraisers, providing creative professional methods to ensure customer satisfaction whether you are buying, selling or requiring expert appraisal knowledge. We offer free, no-obligation proposals to assist you with the valuation of your assets and advice on the best method of converting your assets to top dollar recovery.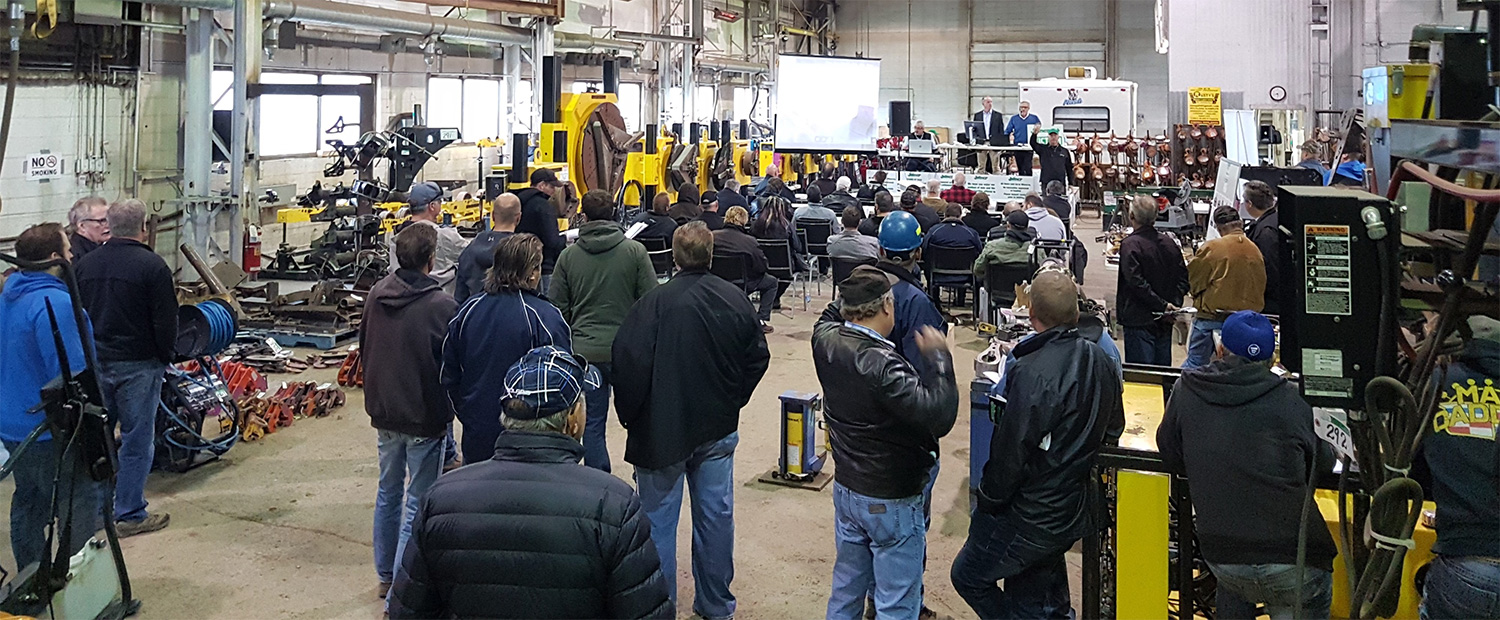 LONGEVITY EARNED FROM A TRACK RECORD OF MANY SUCCESSES!
A call to Joiner Sales Corp is the beginning of a four to five week process leading to the hosting of an innovative, well advertised and customer oriented industrial auction.
Following a thorough assessment of your machinery and equipment and gaining an understanding of your goals, Joiner Sales will provide a comprehensive no-obligation proposal detailing our services.
Our proposals provide you with specific details on:

Sale timing
Expected gross sales
Financial options
• Commission sale, which frequently realizes the largest net dollar benefit to the client
• Guaranteed net minimum return, with participation by the principal
• Outright cash purchase
Auctioneer's and client's responsibilities
Advertising program
Insurance
Accounting and settlement

Upon acceptance of our proposal, we begin by assigning a site manager to supervise the conversion of the facility from a work environment to a cleaned, arranged and sales-oriented industrial auction environment.

The process ends with an auction sale bringing eager buyer participation which ensures that you receive the highest possible value for your assets.

We are a vibrant organization, eager to serve with character traits of professionalism, integrity and responsiveness to ensure the fulfilling of our company mission statement: "We exist to make every client a reference client."

NEARLY ALL OF OUR AUCTIONS ARE NOW CONDUCTED LIVE ONLINE!

More info? – it's as close as a phone call, or simply fill out our on-line inquiry form and we will be in touch.